Prica & Partners Celebrates 120 Years of Success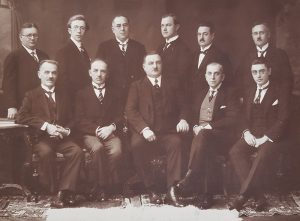 Dear Friends, 
It gives us a great pleasure to share with you a very important event that occurred on March 28, 2021.
That date marks 120th anniversary of Mr. Ilija Prica becoming a member of the Bar Association in Zagreb (then Austro-Hungarian Empire), which also marks the beginning of our law office's saga.
At no time during these 120 years have we compromised the high ethical standards, professionalism, absolute commitment to our clients and, most, importantly, our independence; we have stood the test of time and are a recognizable brand in the legal profession.
The empires, states and times have changed but we have remained the same.
Since the mid-1970s, the office has been oriented exclusively toward the business law; we are extremely proud that we have been continuously representing the same clients for decades, or some for more than a half a century, which is the best confirmation that our saga has just begun.
Sincerely,
Mihajlo Prica
Managing Partner