Cartels: European lawyers compete against cartel members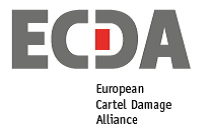 A new multinational network of law firms unites their expertise in private antitrust enforcement. The member law firms of the European Cartel Damage Alliance e. V. (ECDA) provide cartel-damaged companies and public organizations with legal support across Europe in relation to the enforcement of their claims. In this context, clients may draw on the assistance of experts from nearly twenty European countries. We are proud to announce that Prica & Partners is one of the members and co-founder of the alliance.
Whether high-voltage power cables, trucks or interest rate derivatives – cartels are not limited to certain areas of the economy. Where there is competition, there is often the risk of collusion, and customers or competitors may suffer severe damage.
The ECDA brings together renowned law firms from all over Europe specialising in antitrust law. Its objective is to assist victims of cartels, providing them with information on their opportunities and risks and to support them in enforcing their claims – both in and out of court.
It often takes a long time before parties affected by cartels realise that they are victims of price-fixing agreements. The ECDA members keep an eye open for potential cartel structures and can thus draw attention to them at an early stage. This means that potentially affected companies can be informed early on about their entitlement to claim damages, make arrangements to secure their claims in a timely fashion and thoroughly prepare for their assertion and investigate the facts in advance. If a case has to be brought before a court, the ECDA members provide not only legal advice but also offer further assistance.
For further information please visit the European Cartel Damage Alliance e.V. (ECDA) at www.ecda-online.com or contact us office@pricapartners.com