Premium Legal Services in the Past, Present and Future
Prica & Partners is a top-ranked, independent commercial law firm, with one of the longest traditions in Serbia and the region. Widely regarded as a leading provider of business law services, Prica & Partners offers a full-service spectrum of legal services and provides clients with specialist expertise across all areas of business law. The firm boasts over twenty legal specialists and is organised as a true partnership. Our approach is to provide in-depth professional analysis, comprehensive business law services and an integrated team approach. We are committed to our values of the highest professional integrity, mutual trust and respect and making straightforward and customised business solutions to best serve the needs of our clients.
Over 100 Years of Experience in Legal Business Disciplines
The family Prica has been leading the legal profession in Serbia and the region for over 100 years. The firm currently known as Prica & Partners was established in 1900 by Dr. Ilija Prica in Zagreb. Few Serbian lawyers have had a more marked or enduring impact on the development of the legal profession in Serbia and the region. In 1925 his son, Dr Bogdan Prica, expanded the firm to Belgrade, where he was succeeded by his son Dr. Radoje Prica. Dr. Radoje Prica had broad experience in corporate and commercial law, banking and finance, intellectual property, foreign investments, international contracts, privatisation, and international arbitration, and was widely recognised amongst clients and peers as the leading "national authority on law". He led his firm on numerous landmark transactions, setting the standard for the development of the modern legal profession in Serbia. His dedication to excellence, professionalism and his moral standing was renowned and reflected in his personal and professional standing.
Mr. Ilija Prica, Ph.D., became a member of the Bar Association on 28 March 1900; the seat of his law office was in Zagreb. The membership ended on 16 September 1935, due to his passing.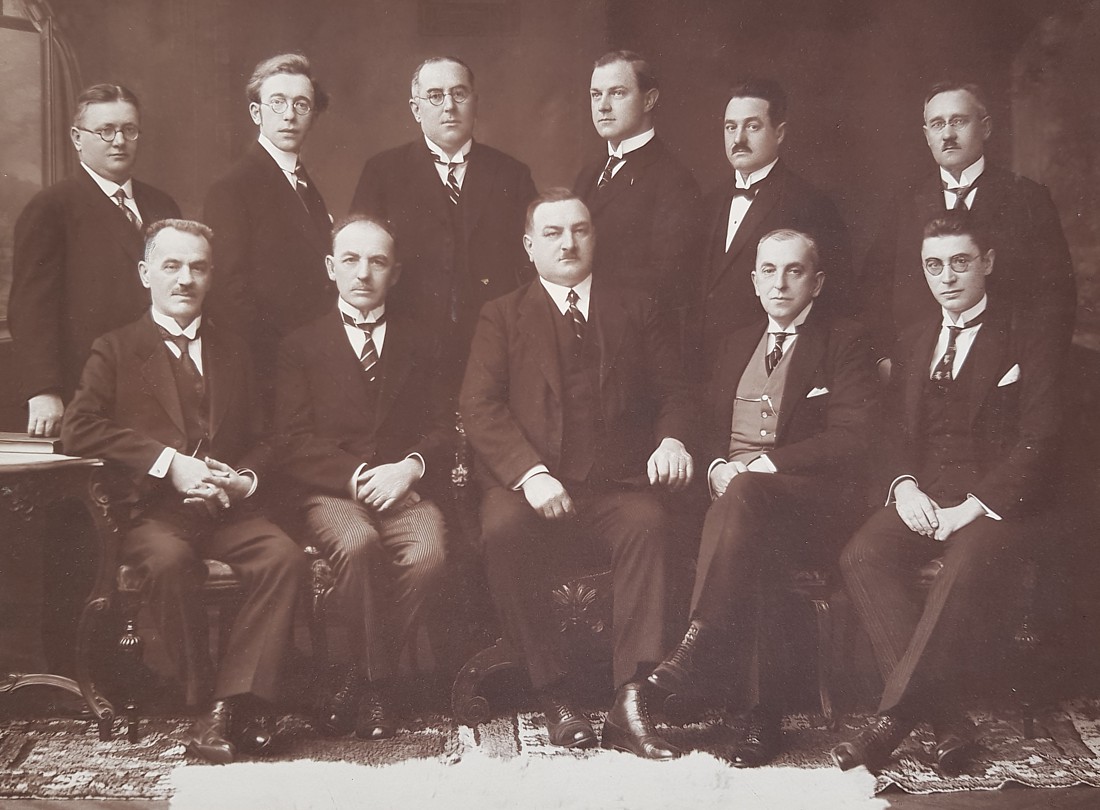 Dr. Radoje Prica was joined by his son Mihajlo Prica, the current Managing Partner, in 1991.
" The firm is thriving under Mihajlo Prica's leadership "
Today, more than 100 years after Dr Ilija Prica started his legal practice, Prica & Partners remains a leading commercial law firm specialised in providing legal services to multinational companies and international financial organisations on all aspects of business law.
Our team is recognised for its expertise and consistent quality in research, analysis, drafting, support in negotiations, as well as representation before the Serbian courts and international arbitral institutions.
The firm is continuously awarded a top tier ranking by the leading industry directories ranking legal services provider, such as The Legal 500, Chambers & Partners, IFLR1000.
Over the years we have maintained a close professional relationship with the leading global and international law firms active in our market, including Allen & Overy, Baker McKenzie, Bird & Bird, Cleary Gottlieb Steen & Hamilton, Freshfields Bruckhaus Deringer, Jones Day, Linklaters, Shearman & Sterling, White & Case and many others, which makes us a local force for global ventures.
Prica & Partners has Professional Indemnity Insurance (PII) coverage.